Its been a while since i last updated this page... life has been busy lately... last week i got some free time, and manages to snaps a few action shots... action shots are just awesome especially when it is done outdoor....
A shot between FP Shadow Commander and Classic Ultra Magnus... SC just pawned UM!!!!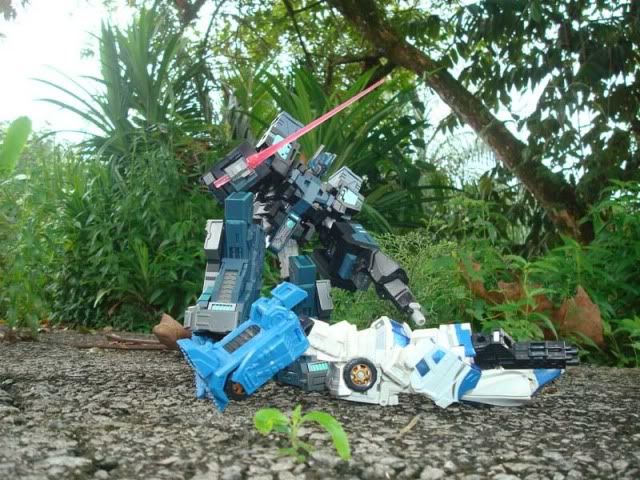 Henkei OP arrived!!!! "UM! What happened to you!!!!"
"Calling for help, man down, man down....."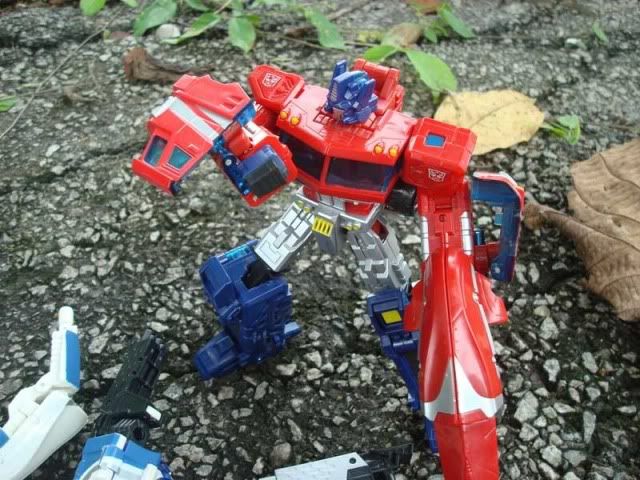 Classic OP arrived...
Classic OP: "UM!!!"...
Henkei OP: "Dude, we need to report to big boss..."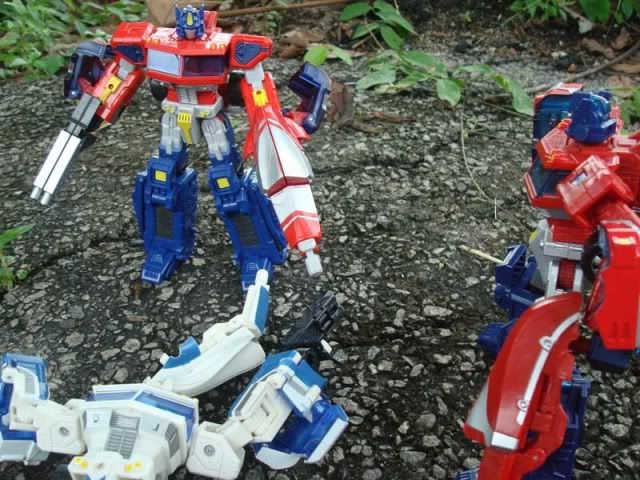 Cristal Henkei OP: "UM my disciple, u will be revenged!"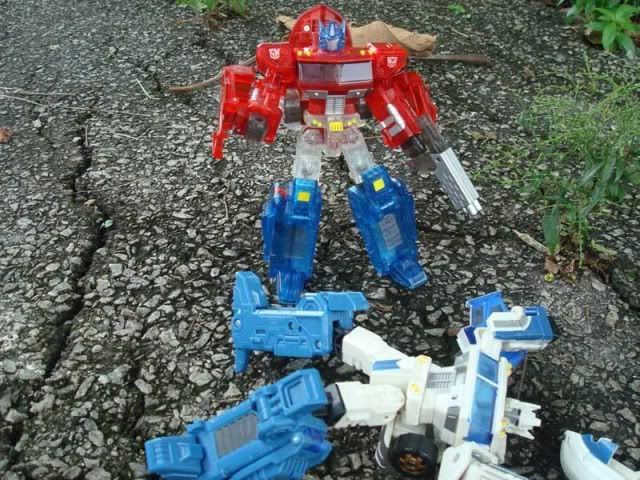 more shots to come later.... yeah, i know... bad script.... hahahaha